A service team is a group of normally 10-30 volunteers who come to Guatemala to build homes with ImagininGuatemala. (At least 6 volunteers are needed to build 1 home.)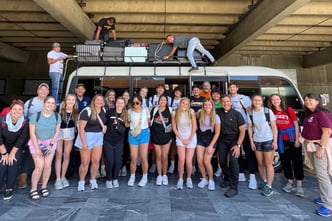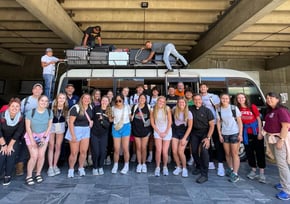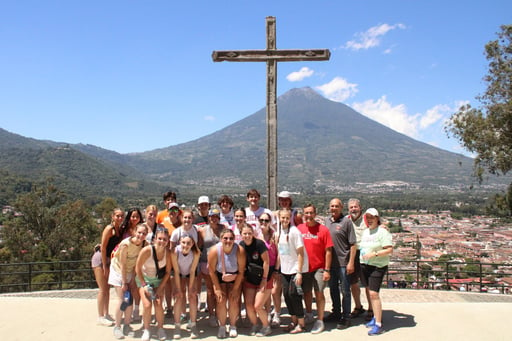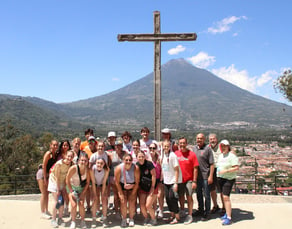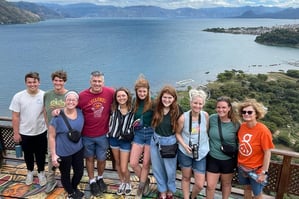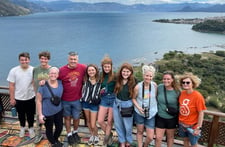 It may be a group organized by a school, university, church, or organization. It may be a group of friends and family.
Everyone is welcome!
What do service teams do?
In groups of 6-7 volunteers with 2 Guatemalan builders, they spend 4 days building a home for a family in need.

They get to know the family who will receive the home.
They make a connection with the community, culture, and language.
Any additional days can be spent participating in excursions and activities such as hiking up an active volcano, zip-lining, visiting Maya ruins, taking an overnight trip to Lake Atitlán, or taking a salsa dance lesson.
Service teams typically come for 8-10 days total (2 travel days, 4 building days, 2-4 days for other activities), but each experience is tailored to meet the needs of the group.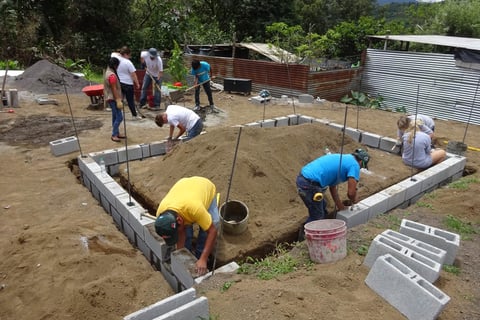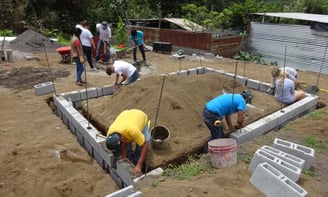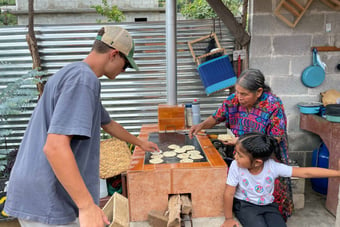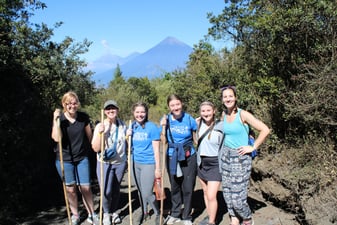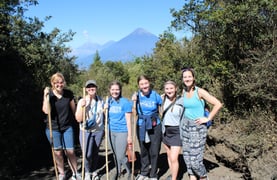 "Seeing the appreciation in a parent's eyes for giving them a safe roof to put over their family, and all by the work of a few hands, for a few days,....is priceless."
- Ted H., Pella, Iowa
Do volunteers need to know how to build a house?
No! The Guatemalan builders guide the group through all of its activities.
No special skills are required.
It is a physical job, though, so be prepared to get dirty and tired!
Volunteers mix and lay cement by hand, construct cinderblock walls, install windows and doors, lay tile floors, etc. – all under the supervision of our builders

.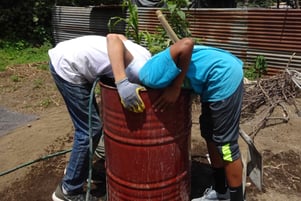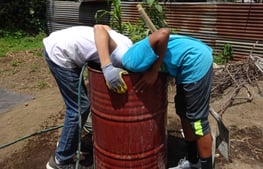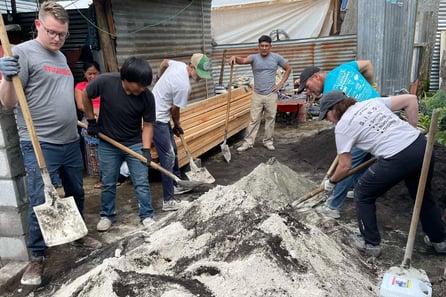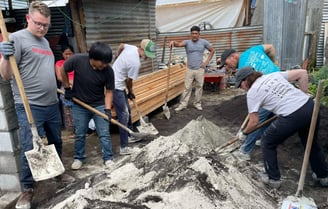 "It was such an emotional experience handing over the keys to their new home. This family who had been sleeping in a home with makeshift doors and windows with a dirt floor now had two windows, a locking door, a kitchen area, and a soon-to-be bathroom area with a cement floor. I take pride in what we did for that family, and I hope to return and do it again for another."
- Whitney V., Kirkwood Community College
Where do volunteers stay?
Volunteers stay with host families.
These homestays are in the Candelaria neighborhood in Antigua, a quiet, middle-class area.
All homestays are within a block or two of each other and the ImagininGuatemala office.
Everyone has a bed and access to a bathroom with a shower.
The host families have hosted many times for ImagininGuatemala and enjoy having foreign guests in their homes.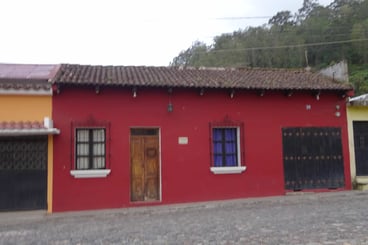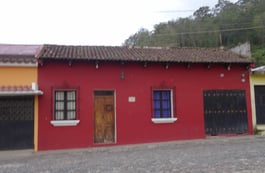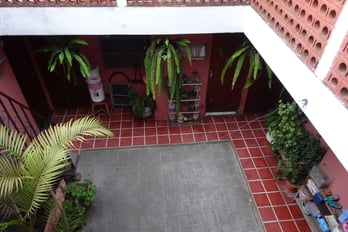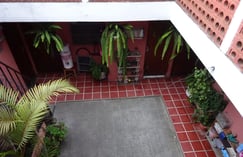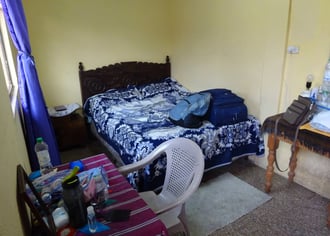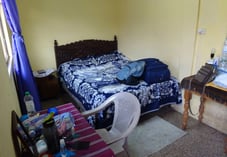 What do volunteers eat and drink?
Most meals are provided by the host families.

There are usually tortillas (handmade!), rice, black beans, soups, chicken, beef, eggs, and fresh fruit. Delicious!
Bottled and/or filtered water is provided. (Do not drink the tap water!)
ImagininGuatemala provides lunches (sandwiches, chips, etc.) during the construction days.
The family receiving the home provides lunch for their builders on the last day of construction as a way to thank the group for all of their work.
ImagininGuatemala shares a closing dinner with the group.
If the group would like to go out in the evenings to different restaurants to get dessert or something to drink, the ImagininGuatemala guys will arrange this and accompany the group.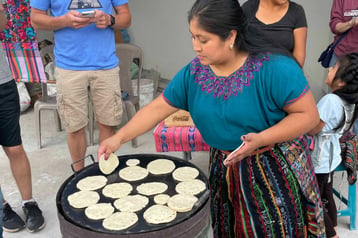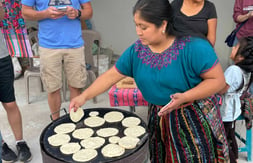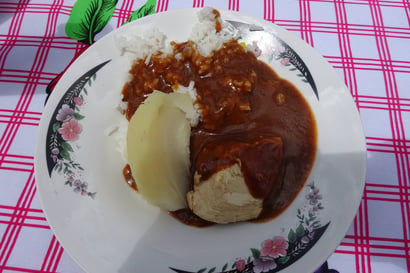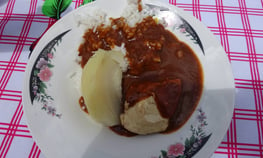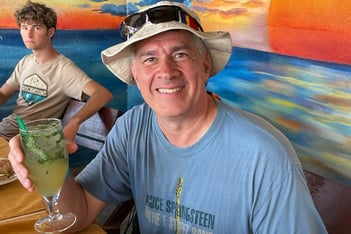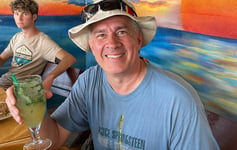 How does the group get to and around Guatemala?
Each group arranges its own flights into the Guatemala City airport.
ImagininGuatemala provides all ground transportation within Guatemala.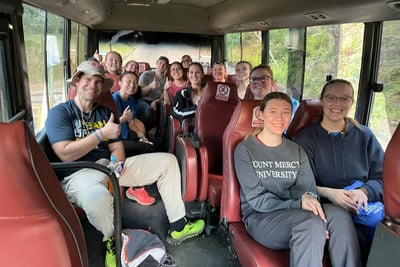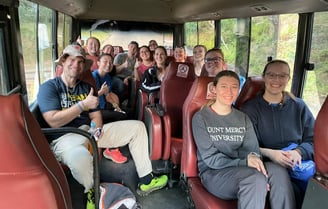 The cost per person is generally around $1500. (It will be more or less, depending on the number of days spent in Guatemala, the extra activities, and the number of people in the group.)
This cost includes: all building costs (materials, salaries, etc.), housing, most meals, bottled water, ground transportation, some extra activities, and the sustainability of ImagininGuatemala.

Some extra activities include additional cost (which is paid by the group or its individuals, directly to those providing the service).
Flights to/from Guatemala are arranged and paid for by the group and are not arranged by ImagininGuatemala.
ImagininGuatemala recommends that each volunteer brings about $200 USD of spending money for souvenirs, snacks, etc.
ImagininGuatemala will change money for each individual, if desired ($1 USD = approx. 7.5 quetzales).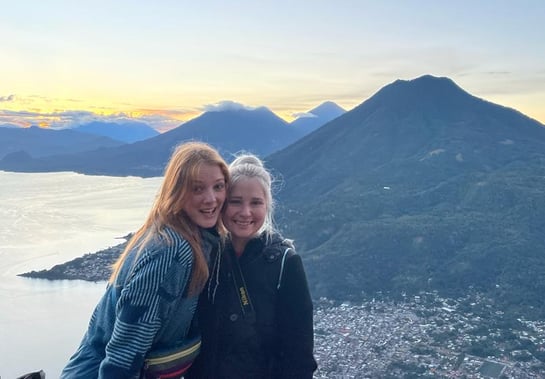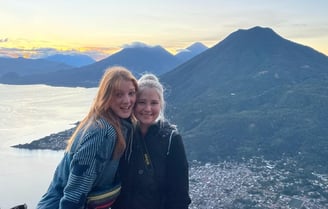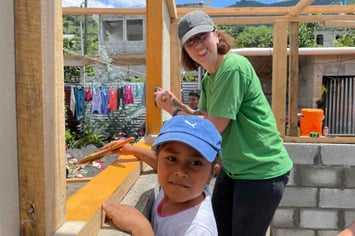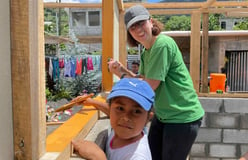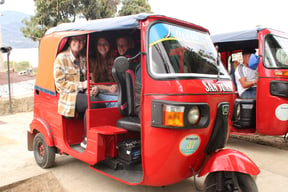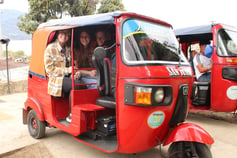 "My first Guatemala service trip forever changed me; so much, that I returned two more times, and can't wait to go back again. IG facilitates a meaningful, intentional trip for both youth and adults alike. Their staff is fully immersed and connected to the community, as well as organized, hard-working, and extremely kind. Visiting Guatemala through IG is the perfect balance of service and memorable travel." - Katie F. T., Iowa City, Iowa
Please come and help us fight poverty with compassion!
For more information on how to form a service team, contact:
Alexis Vásquez at alexis.imagininguate@gmail.com
or
anyone at The Guatemala Project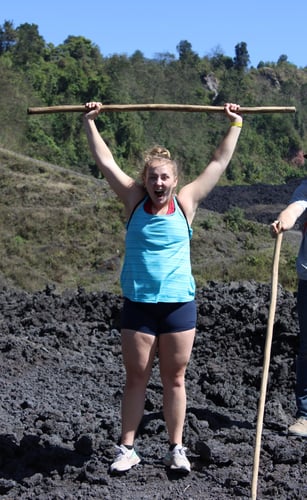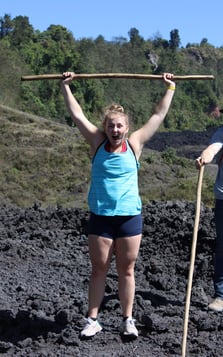 Resources for service team leaders: