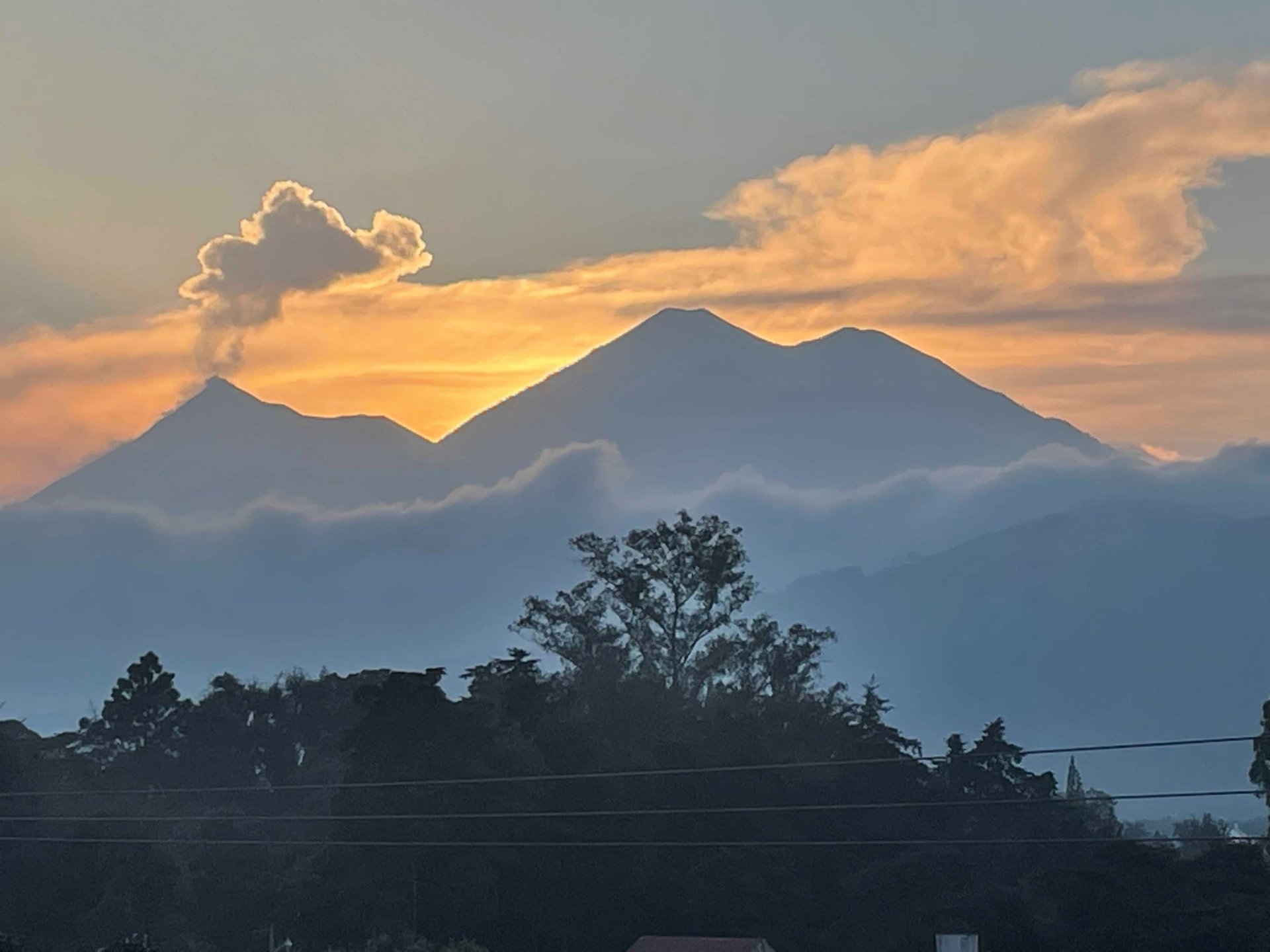 We exist to assist ImagininGuatemala in bettering the lives of the people in Guatemala by recruitment of service teams, sponsorships, and benefactors.
The Guatemala Project
is a 501(C)(3) Registered Non-Profit Organization (EIN#46-1319073) based in Iowa City, Iowa, U.S.A.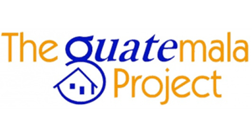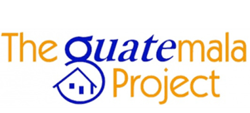 The Guatemala Project is led by a dedicated volunteer Board of Directors, each responsible for various duties, that meets on a regular basis to conduct the business of the organization.
In 2006 Kathy McCue took a giant leap of faith. Following up on a life-long dream to lead a group of students on an international service trip, she traveled to Guatemala with zero understanding of Spanish and little to guide her but a sense of adventure and a desire to improve conditions for impoverished Guatemalans. Kathy says, "From day one I fell in love with everything about Guatemala; the people, the food, the culture, the beauty, the energy." Now serving as President of The Guatemala Project, Kathy uses her retirement to further the success of ImagininGuatemala (IG). A veteran service team leader who has led over 15 trips with students, she now sees her role as active in the administration and development of the IG mission. "The most important thing I do," Kathy says, "is stay out of the way. ImagininGuatemala is, first and always, an NGO run by Guatemalans for Guatemalans."
When she's not dreaming about Guatemala, she loves to hike Camino trails in Spain, ski with her grandchildren in Colorado and drink a cold beer as the Iowa sun sets. Her favorite IG motto is: "A service trip with IG is the hardest work you'll ever love."
kathymccue60@gmail.com
1.319.331.0498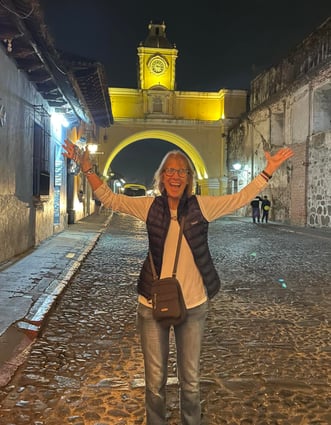 Lisa Hebl has been traveling to Guatemala each year since 2001. While speaking with a patient in her dental clinic who worked with a non-profit in Haiti, Lisa stated that she had always wanted to travel to other countries to help the less fortunate. The patient said, "This is your lucky day! We need a hygienist to join our next service trip, and you have just volunteered!" Due to circumstances in Haiti at that time, the trip was cancelled, but the dental team found a non-profit in Guatemala that was opening up a dental clinic - and the rest is history! In 2006, Lisa started the first Service-Learning Study Abroad program at Kirkwood Community College, in Cedar Rapids, Iowa. In 2013, she helped start the non-profit, The Guatemala Project. Now that Lisa is newly retired, she plans to continue taking groups to Guatemala several times a year, as long as she can still carry cement blocks! Lisa's message to everyone is, "Take the first step off the plane, and join us as we continue to make a difference in the lives of the less fortunate in Guatemala."
lisa@imguate.org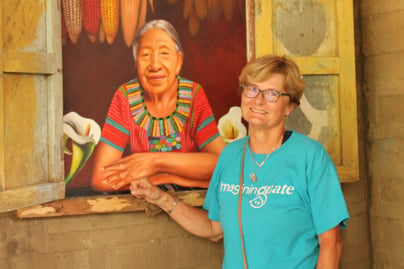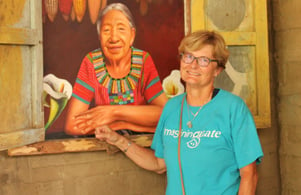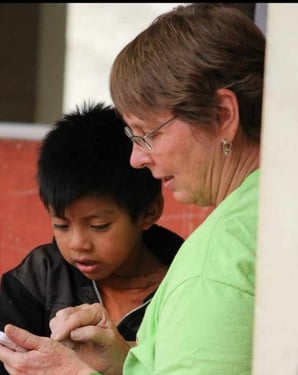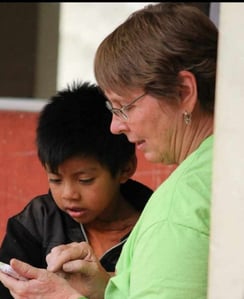 Cathy Fuller is currently secretary for the Board of Directors of The Guatemala Project. She lives in Cedar Rapids, Iowa, and is retired from Kirkwood Community College. She first went on a service trip to Guatemala in 2010 with a group of Kirkwood students led by Lisa Hebl. Cathy will be returning to Guatemala for the ninth time in January 2024, leading a group of 24 people from her church. Her favorite expression is, "It will change your life if you let it", and it certainly has changed hers.
cathylfuller1@gmail.com
James Burke: Service Teams
James is currently a high school Spanish teacher who has led many trips to Antigua. His interest in the Spanish language and accompanying cultural and justice issues stems from involvement in the United Farm Workers union and subsequent programs that serve migrant farmworkers throughout the U.S. Aside from providing his students with the incredible ImagininGuatemala experience, James helps recruit new student, family, and community service teams.
burkedoc@mchsi.com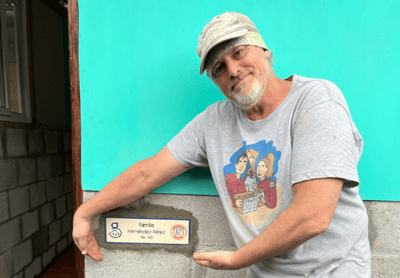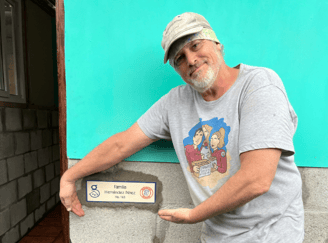 Jamarco Clark: Service Teams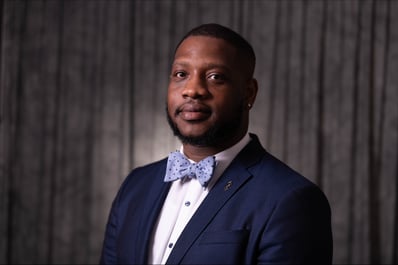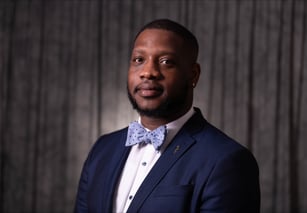 Jamarco has dedicated his life to service, whether through his role in higher education or as the founder of "One Less Obstacle." Raised in an underprivileged community, giving back has always been Jamarco's mission. He has led multiple service teams at different institutions, including guiding teams to Guatemala during his tenure at Mount Mercy University. Presently, he serves as the Vice Chancellor for Student Affairs at the University of Illinois Springfield.
jamarcoclark@gmail.com
Mark Fuller: Publicity and Technology
Mark Fuller is the Director of Publicity and Technology. With a versatile background spanning industries from insurance to hospitality, Mark enjoys his current role in higher education. Beyond his professional pursuits, Mark's passions include acting on stages big and small, playing board games, and joining family and friends on their latest adventures. Mark has engaged in impactful mission work in Mexico and Guatemala and is embarking on his sixth service trip to Guatemala in 2024.
fullerm@gmail.com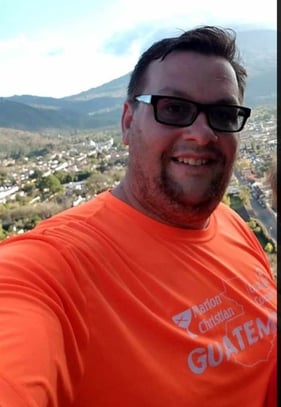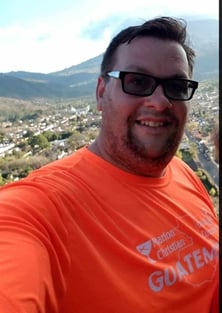 Allison Krogstad: Service Teams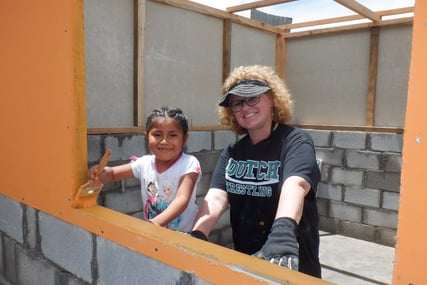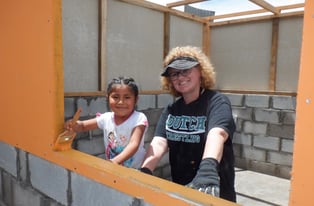 Allison Krogstad has been a Spanish professor at Central College, Pella, Iowa, since 1999. She fell in love with Guatemala in 2002 when she and her husband adopted the first of their three sons from Guatemala. She joined the Board of Directors in 2022 and has recruited service teams from the United Methodist Church of Pella and Pella Christian High School. She has also traveled with groups of college students who have helped with ImagininGuatemala's efforts in the village of Mano de León. Allison encourages everyone to join the fun, dedicated, and compassionate ImagininGuatemala family!
krogstada@central.edu
Ramon Marth: Service Teams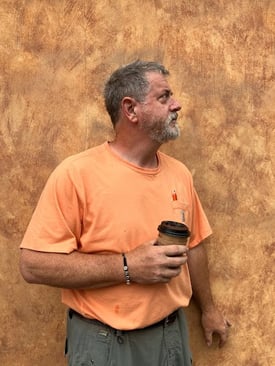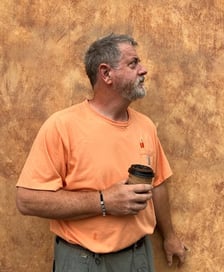 Ramon Marth is new to the board in 2023. He has been a Spanish teacher at Benet Academy in Lisle, Illinois, for 32 years. Through the years, he has also been a retreat moderator, set construction director, and football and soccer coach. As an educator, he believes the best learning often takes place outside the classroom. As a human, he believes our greatest happiness often comes from service. Ramon has served on several service trips in Honduras, Nicaragua, Costa Rica, Guatemala, and at home in the United States. He is extremely excited to become part of the Guatemala Project, helping ImagininGuatemala do its important and impactful work. Ramon is thankful for the opportunity to help Guatemalans help Guatemalans. His next build with IG will be his sixth build.
rgmarth@gmail.com


Official Address:
The Guatemala Project
3679 Whitetail Lane
Iowa City, Iowa 52240
For Financial Matters:
The Guatemala Project
c/o Lisa Hebl, Treasurer
3915 James Ave. SW
Iowa City, Iowa 52240
Phone:
Kathy McCue: 1.319.331.0498 Lisa Hebl: 1.319.330.2364